Sandy Meadows Farm is owned by Marlene and Robert Dreifke. Both Marlene and Robert spent many years working in law enforcement careers before retiring to raise their horses fulltime.
Grandpa, clean it right there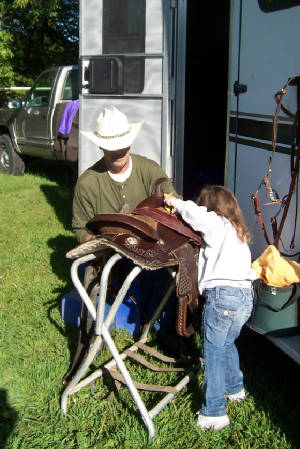 Granddaughter Riley cleaning her saddle
Riley ready to show at 4 years old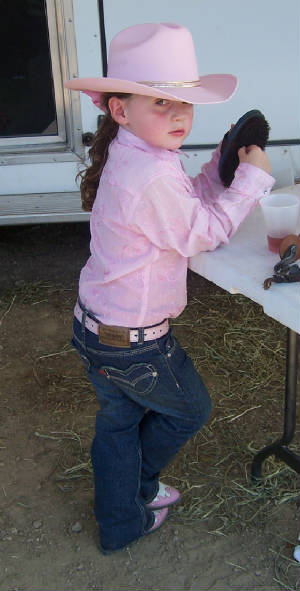 Grandson Reese with Quigley our puppy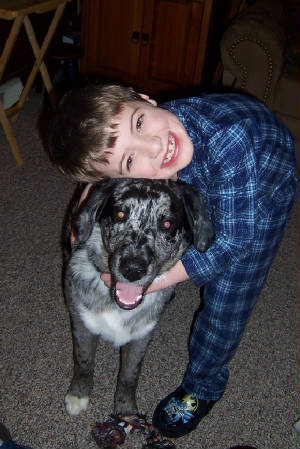 Quigley is getting to be a BIG BOY!!
Quigley ~ Our newest addition to the family!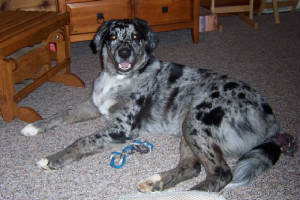 6 mos. old Aussie Lab cross puppy
Chris, Karrie and the girls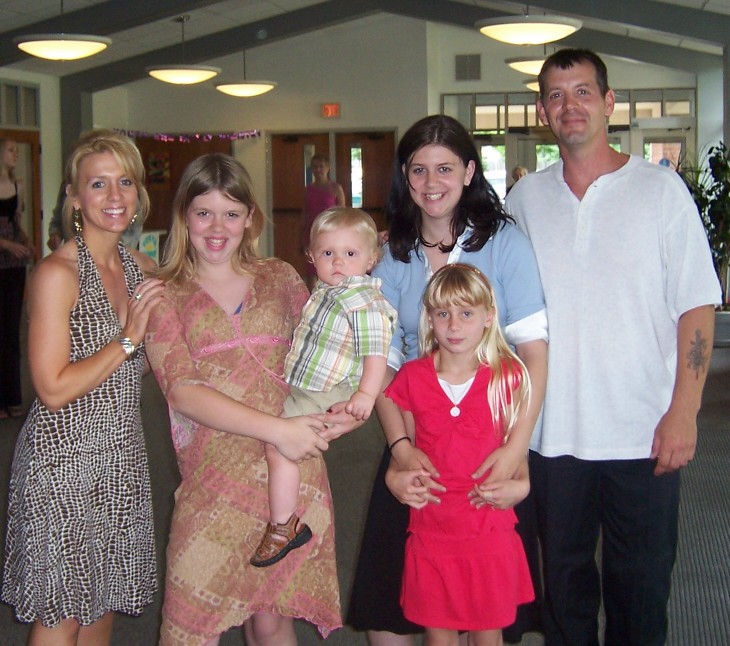 At a recent family wedding
Bob and Karrie Dancing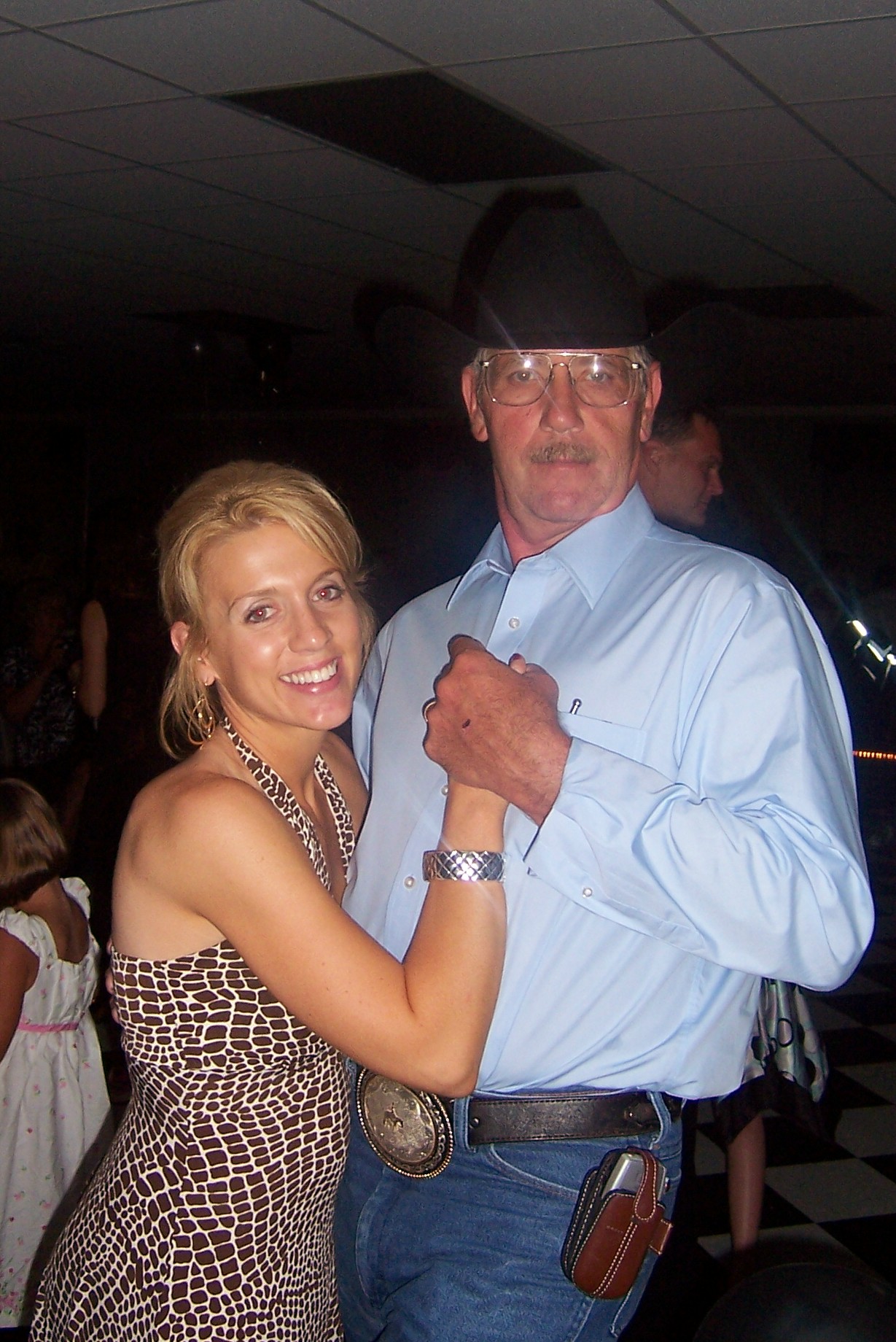 Marlene's Mom, Aloma with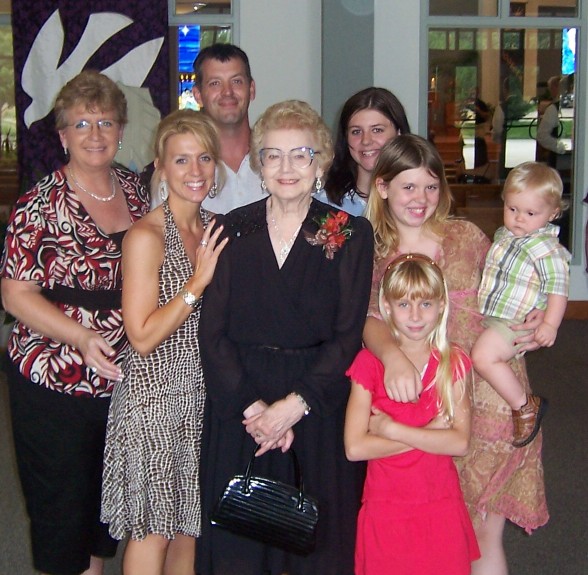 Marlene, Grandkids and Great Grandkids
Our Son, Chris with his two daughters
Our Son Chris With our Grandaughters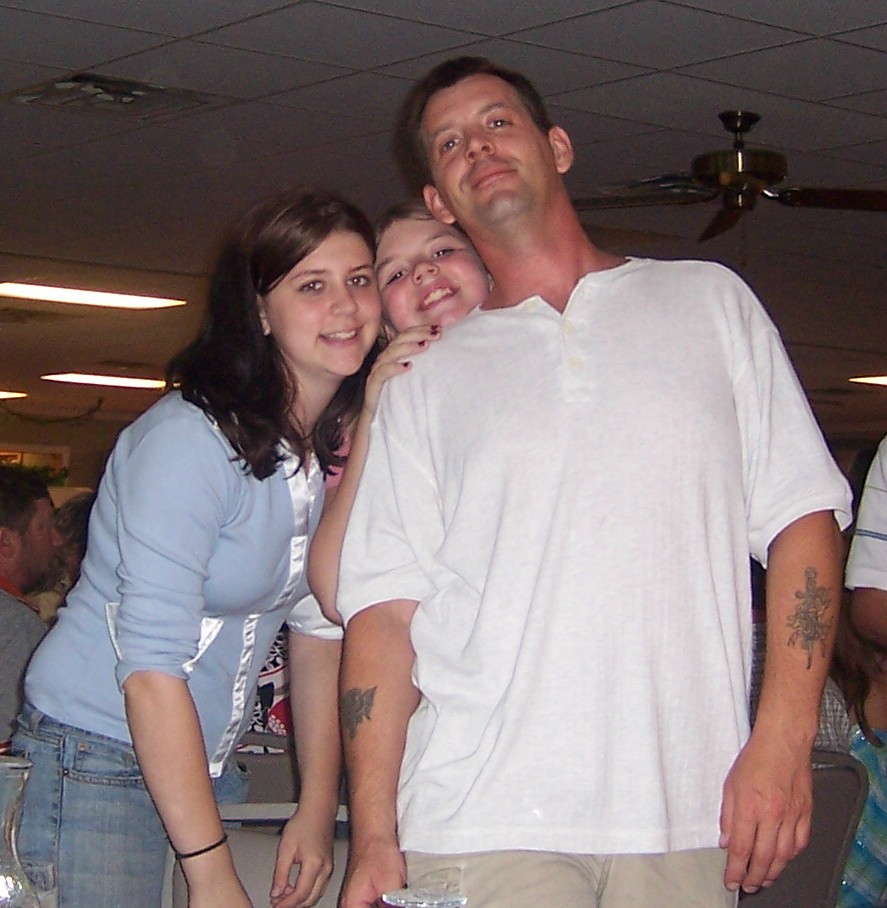 Ashley and Brittany
Sandy Meadows Farm
Helps Make A Wish Come True
With Assistance of
Make A Wish Foundation
Unduns April Fooler and Austin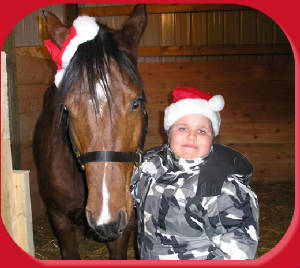 Make A Wish Horse
When Make A Wish Foundation contacted us asking if we had a horse to fit Austin's wish, I was very surprised. They said they were specifically looking for a Quarter Horse with four socks and a white face with a black mane and tail. I was looking at Undun's April Fooler who was standing right outside my Kitchen Window and he fit the bill perfectly.
This is not come easily however; as we had promised Fooler to our 10 year old grandson, Jonny for his show horse for the coming show season. Fooler was already a two time World Champion in WFQHA and Jonny was really happy to get to show him. When I approached the family on the request for Austin, my heart just swelled. Jonny said "Grandma, we have lots of horses but Austin doesn't have one, so let's let him have Fooler!"
As they say, the rest is history. We had Austin and his family out to see and ride Fooler; helped get Austin and Fooler the necessary things to help with horse ownership including setting them up wtih Ed and Sandy Anderson of Five ) Stables in Darien which is much closer to their home then our farm.
I love hearing updates on Austin and Fooler and hope all their dreams come true! Austin, you have a fabulous horse and he will be a forever companion if you let him.